2nd JUNE 2020 NEWSLETTER
Hello everyone!
We hope that you are all well and keeping safe. We are missing you all terribly!
Thankfully the sun is still shining so we have all been enjoying the gardens!

We have the first Zoom Carers' Meeting this Friday 5th June at 11am. You will be receiving an email from Chris Brannigan with a link. For those of you who would like to try and join us, all you will need to do is click the link and it should take you to the right screen where Chris will see you are waiting to get into the meeting and add you. If a family member or neighbour is needed for this first time to help you get used to the technology, then you can organise this for Friday! This week it will be myself and Chris, and we would really love to see you! Going forward, this Carer's Group Meeting will be on every First Friday and Third Tuesday of each month, so that it will give you the opportunity to stay in touch not just with us, but the lovely friends that you have from the Café.
Newsletters
Did any of you partake in any of the singing or dancing suggestions from the last Newsletter? We would be very interested to know how you got on and what did you think? All of these links are on the website so you can always find them if you've lost the email.
We thought it would be a nice addition to the next Newsletter to maybe include a couple of photos that you have taken. So if you have a camera on your phone, maybe you could take a nice picture of yourselves, or your garden, or your dog – anything that makes you happy! Send them to me at alcestercafe@gmail.com and we can include a couple of our favourite ones!
By now you will have all received your gift bag which the Committee enjoyed making up for you. It was so nice to have the excuse to knock on the door for a little chat – though I think there were a couple of bags that had to be left on the door step sorry!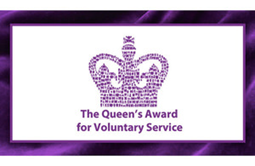 We have also had a letter from Sir Martin Lewis CBE regarding the Queens Award for Voluntary Service 2020 for which our Alcester Café Volunteers had been nominated. Unfortunately, we did not win the award, but the fact that we were put through to be considered is so amazing! We really are lucky to have such fabulous volunteers, they are what makes the Café run so well so it's great for them to get this recognition for all that they give each and every week to those with dementia and their carers and peers.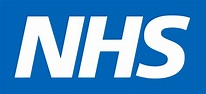 Finally, I just wanted to say wasn't it lovely every Thursday for the last 10 weeks, standing outside the front door and seeing all your neighbours come out to clap for our wonderful NHS. We also had people banging saucepans, loud whoops from the children and dogs barking with all the excitement in our village too!
Hopefully with the lockdown starting to ease you can get some socially distant visitors at home! Take care and hopefully see you on Zoom on Friday!
Lots of love, Cath
Alcester Café Secretary